Gaming, where imagination meets reality, and virtual worlds come to life. In this dynamic and ever-evolving landscape, gamers unite, seeking adventures, challenges, and camaraderie.
Behind every thrilling gaming experience lies a captivating slogan that captures the essence of a game, a brand, or a gaming community. These slogans act as rallying cries, igniting the passion within players, and becoming an integral part of gaming culture.
In this compilation, we present a thrilling array of 100 gaming slogans that encompass the spirit of gaming in all its forms. From iconic catchphrases that resonate through generations to cutting-edge mantras that define the latest gaming innovations, these slogans celebrate the indomitable spirit of gamers worldwide. Lets explore
Best Gaming Slogans
"Dominate the Digital Universe"
"Unleash the Next Level"
"Elevate Your Play
"Where Legends Are Born"
"Conquer the Virtual Realm"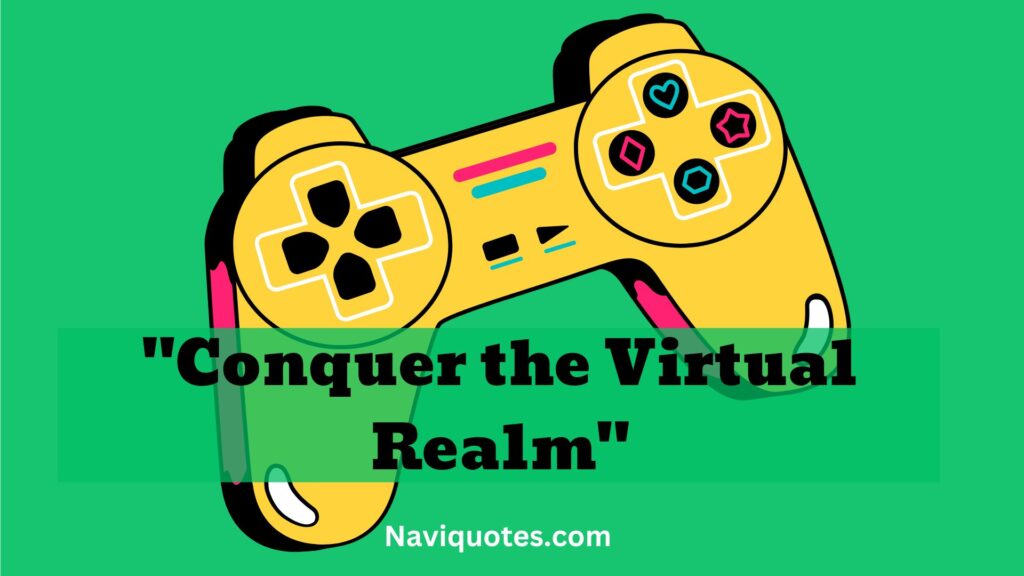 "Unlock Your Gaming Potential
"Level Up Your Adventure"
"Experience Gaming Nirvana"
"Power Your Passion
"Game On, Dreamers"
"Ignite Your Gaming Fire"
"Embark on Digital Odyssey"
"Redefine Your Gaming Journey"
"Rule the Pixels"
"Indulge in Gaming Mastery"
"Enter the World of Infinite Fun"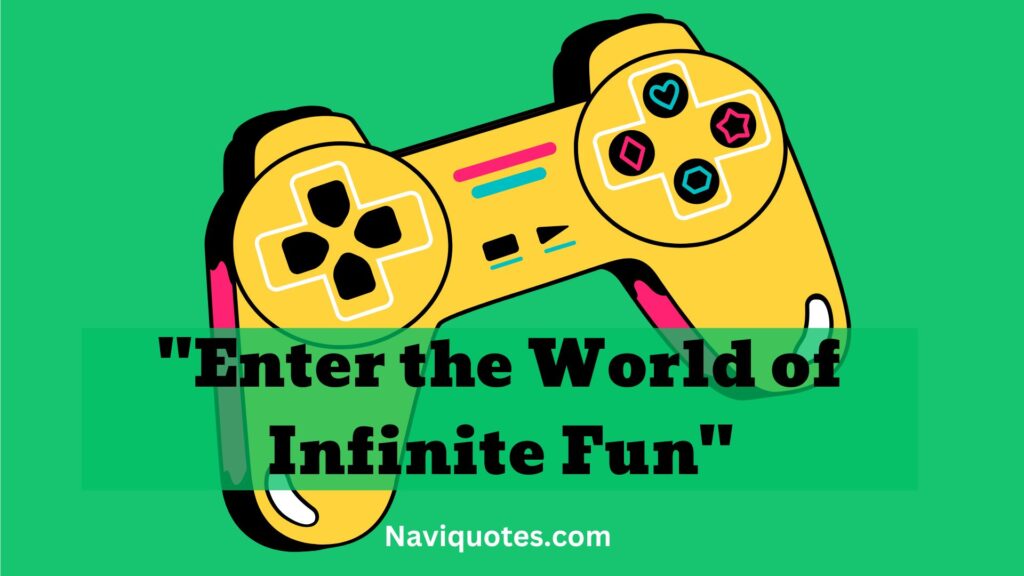 "Fuel Your Gaming Addiction"
"Embrace the Ultimate Play"
"Escape to the Virtual Wonderland"
Unleash Your Inner Gamer
Short Gaming Slogans
"Game On!"
"Level Up!"
"Play. Win."
"Game Changer!"
"Join the Fun!"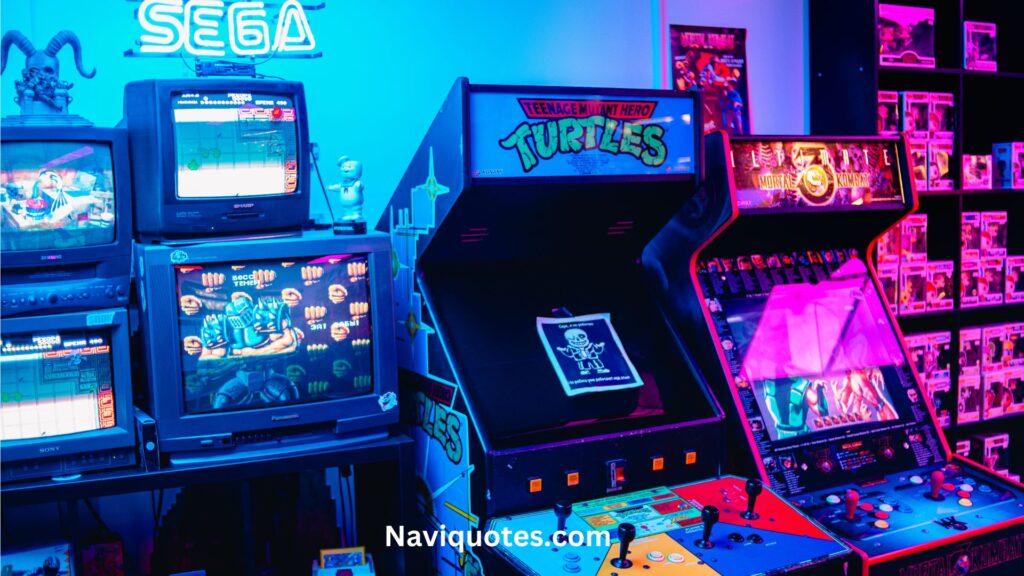 "Unleash Your Skills!"
"Master the Game!"
"Go Pro!"
"Play, Conquer, Repeat!"
"Born to Play!"
"Winning Starts Here!"
"Game. Set. Victory!"
Play Like a Boss!
"Gaming Thrills!"
"Ignite Your Passion!"
"Power Up!"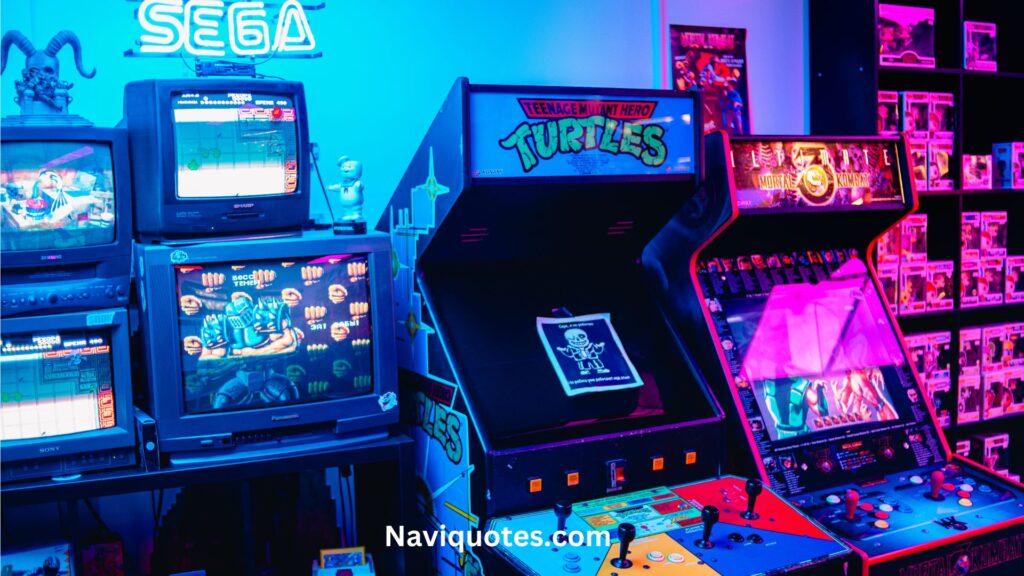 "Epic Adventures Await!"
"Rise to the Challenge!"
"Gaming Blitz!"
"Become Legendary!"
Catchy Game Night Slogans
"Level up the Fun!"
"Game On, All Night Long!"
"Game Night Fever: Infectious Fun!"
Unleash Your Inner Gamer Beast!
"Game Night: Where Legends Are Made!"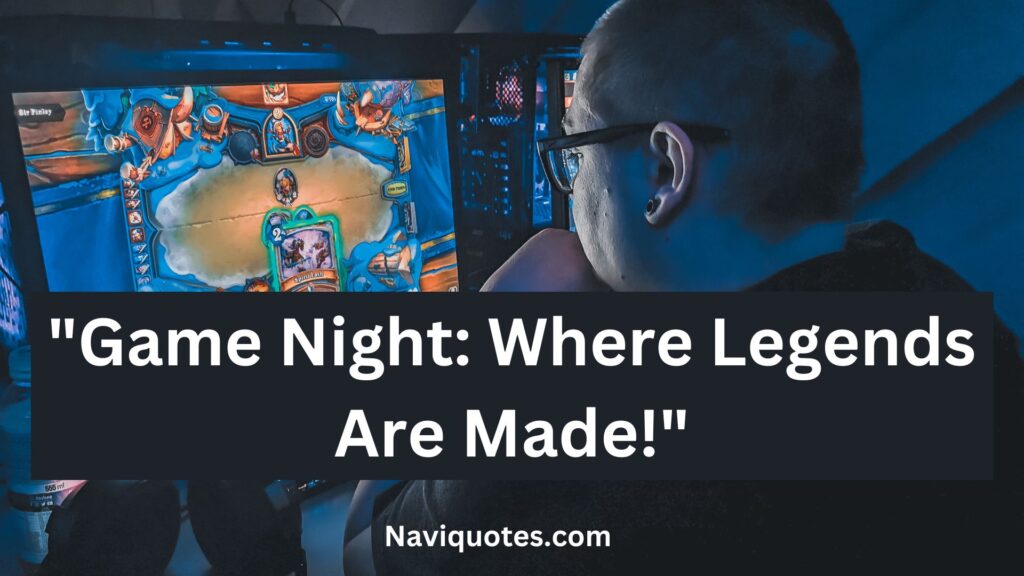 "Ready, Set, Game!"
"Get Your Game Face On!"
"Join the Game Night Revolution!"
"Game Night Delight: Play, Laugh, Repeat!"
"Experience the Ultimate Gaming Gala!"
"Roll the Dice, Feel the Excitement!"
"Game Night Bonanza: Unleash the Thrills!"
"Ignite the Gaming Sparks!"
"Conquer, Compete, Celebrate!"
"Game On Where Friends Become Foes!"
"Unlock the Secrets of Game Night Fun!"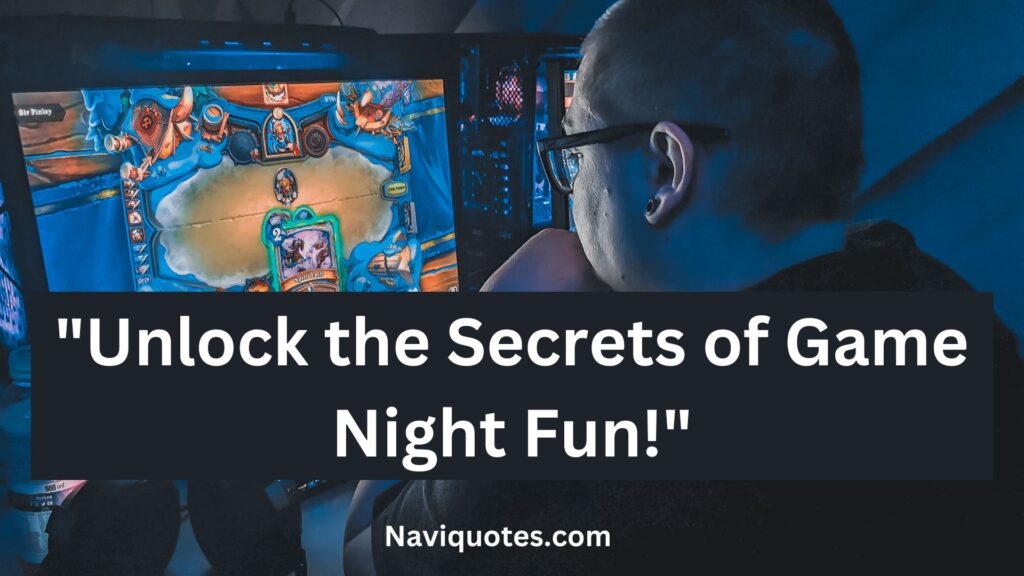 "Game Night Spectacular: Enter the Realm!"
"Get Hooked on Game Night Madness!"
"Prepare for the Ultimate Game Night Showdown!"
"Embrace the Game Night Mania!"
Outdoor Game Club Slogans
Where Games and Nature Converge, Outdoor Game Club Emerges!
"Roam and Play: The Ultimate Game Club Way!"
"Where Boundaries Fade, Games Flourish: Game Club Adventure!"
"Discover the Joy of Outdoor Gaming!"
"Games Unleashed, Nature's Playground Embraced: Game Club Escape!"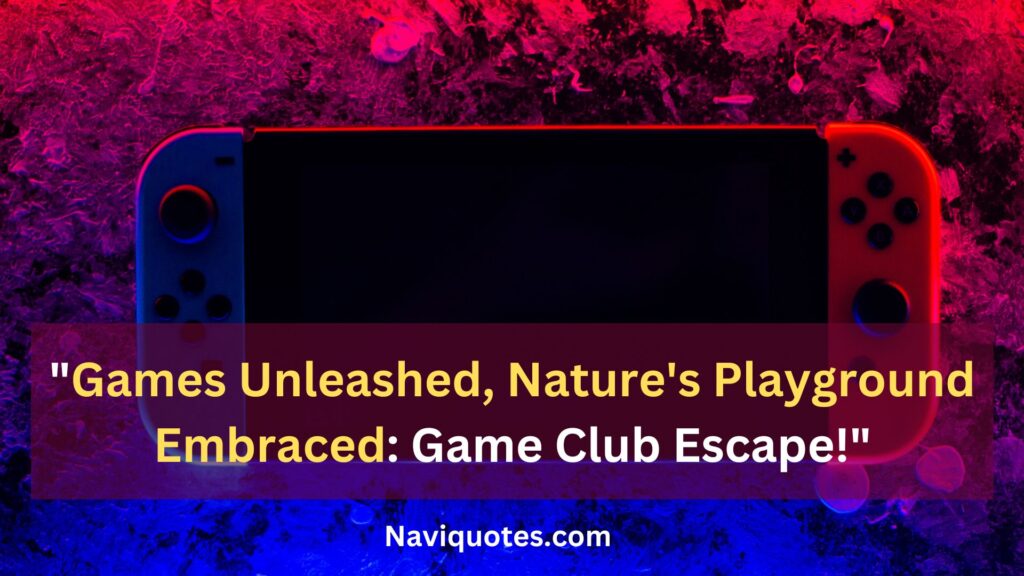 "Escape the Screens, Embrace the Green!"
"Explore, Compete, Conquer: Game Club Enigma!"
"Get Active, Get Gaming, Join the Outdoor Club!"
"From Fields to Forests, Let's Game with Zest: Game Club Quest!"
"Nature's Playground Awaits, Outdoor Game Club Celebrates!"
"Open Horizons, Game Club Rising: Where Play Meets Surprising!"
"Break Free, Break Sweat, Outdoor Game Club Can't be beaten!"
"Active Play, Nature's Display: Game Club Jubilee!"
"Ditch the Walls, Let's Play in Nature's Halls!"
"Open Horizons, Game Club Rising: Where Play Meets Surprising!"
"Wild and Free, Game Club Glee: Where Boundaries Cease!"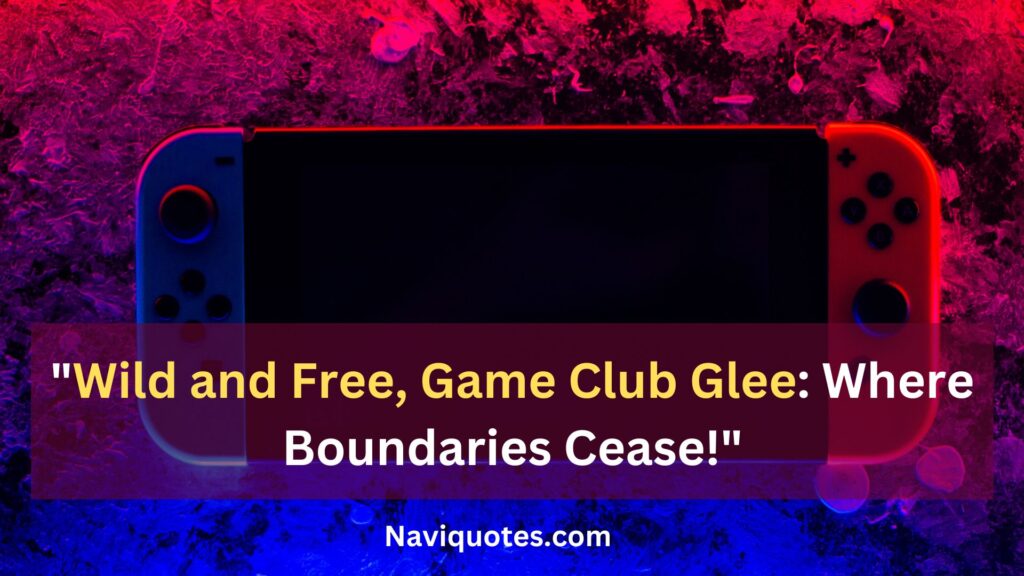 "From Sunup to Sundown, Outdoor Games Astound!"
"Adventure Awaits, Outdoor Game Club Creates!"
"Venture Beyond, Game Club Fond: Where Games Transcend!"
"Feel the Thrill of Outdoor Gaming Bliss!"
Family Game Night Slogans
"Ignite the Fun, Unleash the Laughter: Shock the Gamers on Family Game Night!"
"Game On, Family Style: Shocking Fun for All Ages!"
"Thrills, Surprises, and Family Game Night Vibes: Get Ready to Be Shocked!"
"Electrify Your Family Bond: Shocking Moments Await on Game Night!"
"Unleash the Ultimate Gaming Jolt: Game Night That Shocks and Delights!"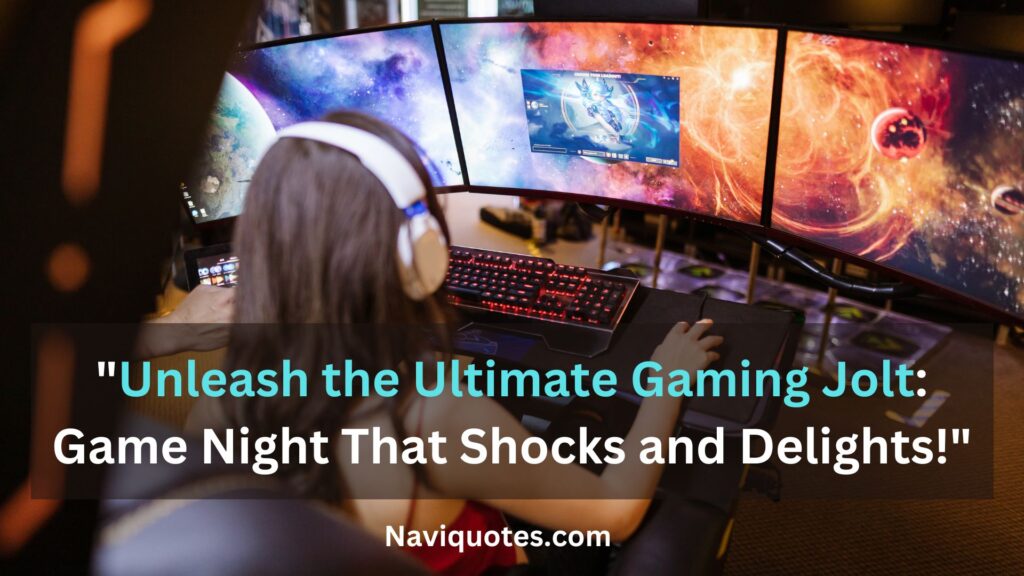 "Prepare for Gaming Mayhem: Shock the Gamers with Family Fun!"
"Sparks Fly, Laughter Amplified: Family Game Night That Shocks the Senses!"
"Unleash the Shockwaves of Excitement: Game Night Redefined!"
"Get Ready for a Game Night Shocker: Family Fun That Leaves You Breathless!"
"Game On, Get Ready to Be Shocked: Gaming Night's Powerhouse of Fun!"
"Unleash the Gaming Thunder: Shock the Gamers on Family Game Night!"
"From Surprises to Shocks: Family Game Night That Takes Fun to New Heights!"
"Hold on Tight, Shockwave of Fun: Family Game Night Like Never Before!"
"Prepare for an Epic Shockwave: Gaming Night That Electrifies the Atmosphere!"
"Game Night with a Bang: Shock the Gamers, Delight the Family!"
"Feel the Adrenaline Surge: Game Night That Leaves You Shocked and Begging for More!"
"Enter the Realm of Shocking Fun: Family Game Night's Electrifying Experience!"
"Game Night on Steroids: Shock the Gamers, Unite the Family!"
"Prepare for a Voltage Overload: Family Game Night That Shocks the Gaming World!"
"Unleash the Thunderbolts of Fun: Gaming Night That Shocks and Amazes!"