30 Birthday Quotes for Brother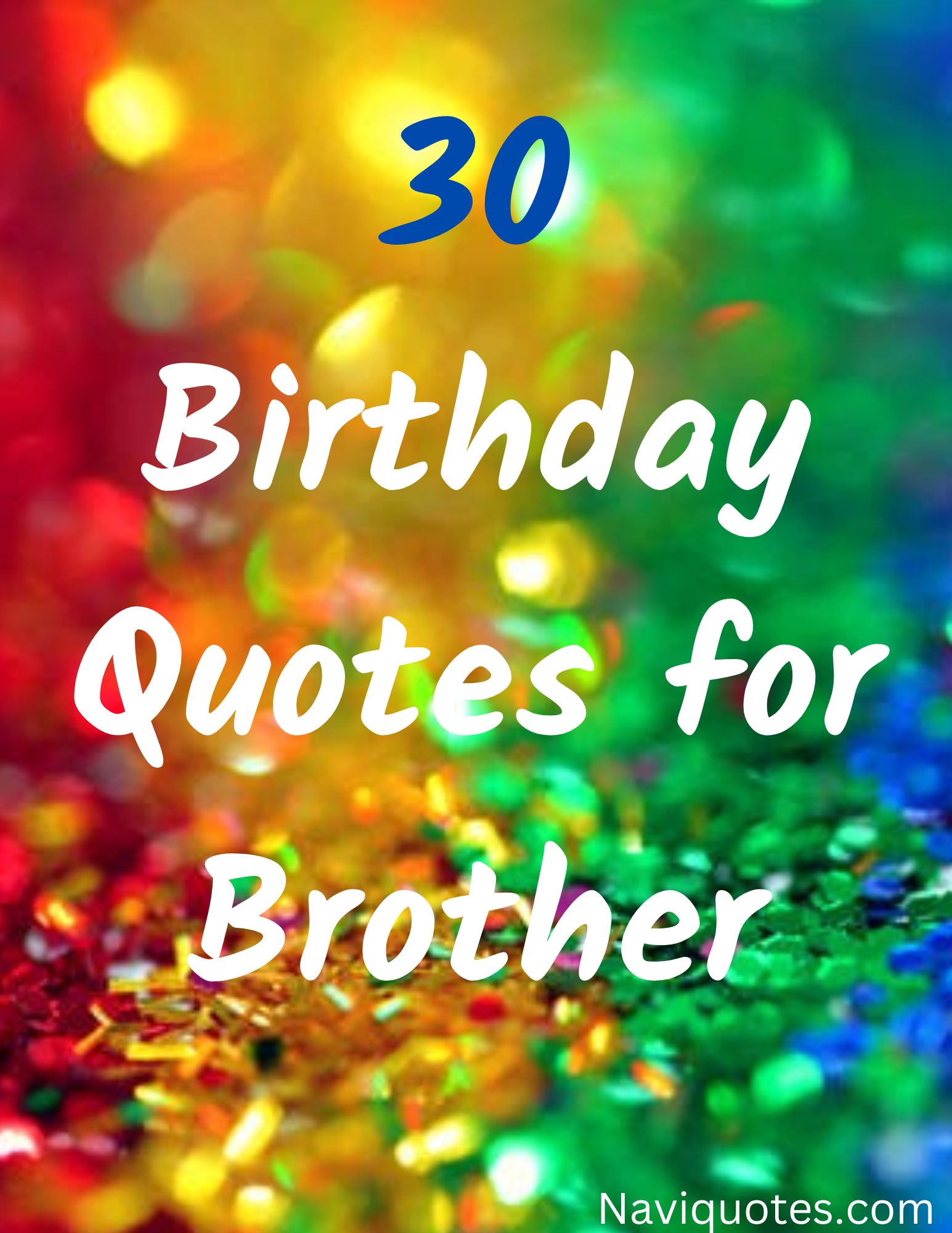 All brothers are unique in their own way. Maybe they were the ones who introduced you to your hobby, or maybe they were the ones who always helped you out when you needed it.
No matter what, we all know brothers can be great. We have a compilation of 30 quotes to reflect on in case you're looking for some inspiration.
Celebrating the Amazing Brotherhood We Share
"A brother is a friend given by nature." – Jean Baptiste Legouve
"A brother is a friend God gave you; a friend is a brother your heart chose."
"Brothers are like streetlights along the road, they don't make distance any shorter but they light up the path and make the walk worthwhile."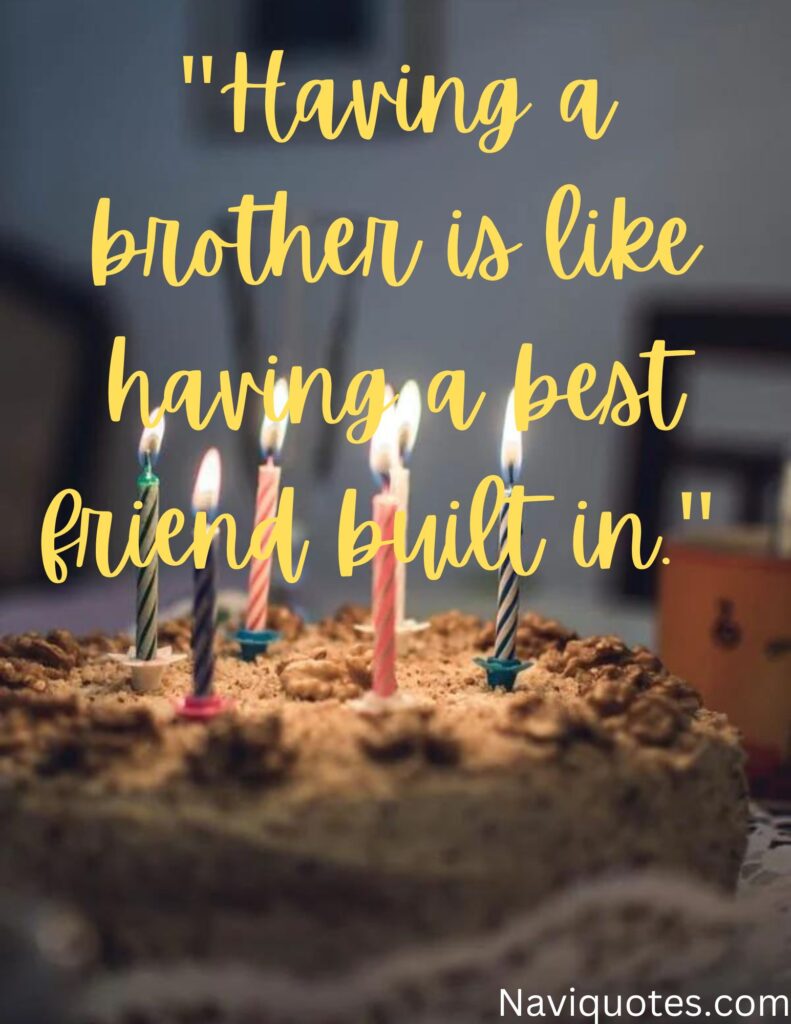 "Having a brother is like having a best friend built in."
"There's no buddy like a brother."
"Brothers are what best friends can never be."
"A brother may not be a friend, but a friend will always be a brother."
It's remarkable how long we've put up with each other. Happy Birthday.
"My brother may not always be by my side, but he will always be with me in my heart."
"A brother is a gift to the heart, a friend to the spirit, a golden thread to the meaning of life." – Isadora James
Happy Birthday to My Dear Brother
"You may be older by a year today, but to me, you will always be my little brother."
"I am grateful to have a brother like you who always has my back and is always there for me. Happy birthday!"
"On your birthday, I want to thank you for being the best brother anyone could ask for. I am so lucky to have you in my life. Happy birthday!"
"Happy birthday to my amazing brother who has always been a rock for our family. We are all so grateful for your love and support. Have a wonderful birthday!"
"Wishing a very happy birthday to the best brother in the world. You are truly one of a kind and I am so grateful to have you as my brother. Have an amazing day!"
"To my dear brother on your special day, I want to let you know that you are loved and appreciated more than you know. Have a wonderful birthday!"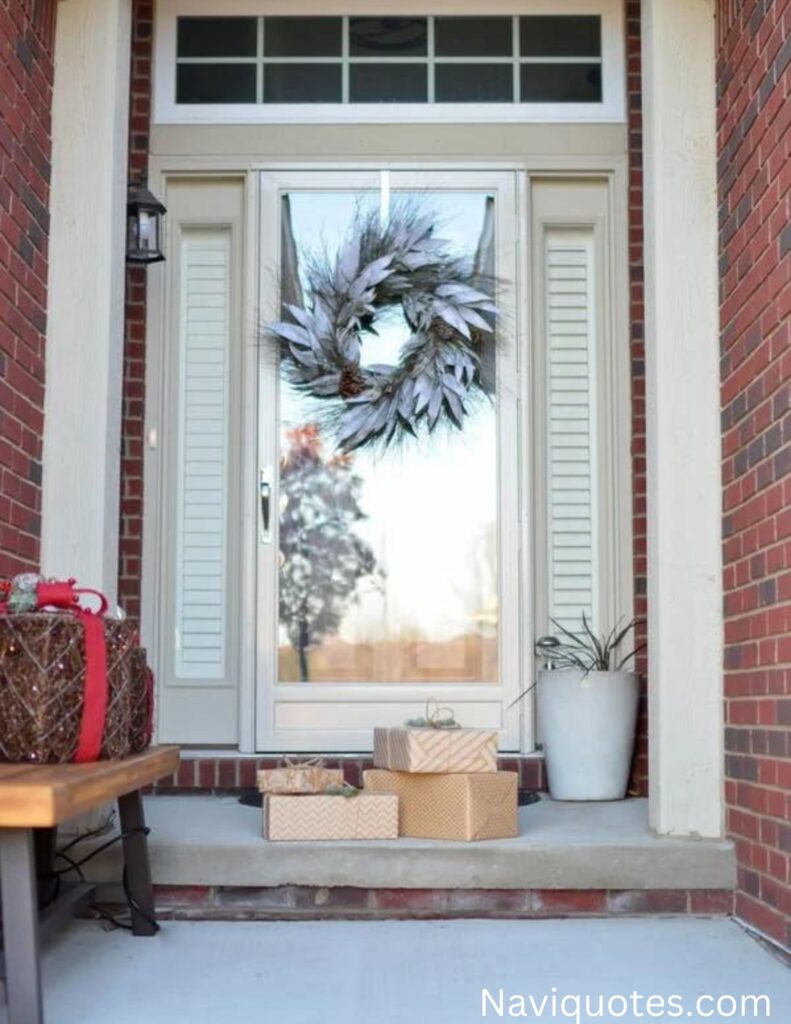 "Happy birthday to the most amazing brother in the world. Thank you for always being there for me and for being such an important part of my life. Have a fantastic day!"
"I am so blessed to have a brother like you who is always there to listen, support, and encourage me. Have a wonderful birthday and a fantastic year ahead!"
"Happy birthday to my dear brother who has been a constant source of love, support, and laughter in my life. I am so grateful to have you as my brother. Have a wonderful day!"
"On your birthday, I want to let you know that you are truly one of the most important people in my life. Thank you for always being there for me. Happy birthday, dear brother!"
To the Best Brother in the World
"I may not always show it, but I am so grateful to have a brother like you. Happy birthday to the best brother in the world!"
"Having a brother like you is one of the greatest gifts life has given me. Happy birthday to the best brother anyone could ask for!"
"To the best brother in the world, I want to wish you a very happy birthday and let you know that you are loved and appreciated more than you know."
"You may be older by a year today, but to me, you will always be my hero and the best brother anyone could ask for. Happy birthday!"
"Happy birthday to my dear brother who has been a constant source of love, support, and laughter in my life. You are truly the best brother anyone could ask for. Have a wonderful day!"
"On your special day, I want to let you know that you are the best brother in the world and that I am so grateful to have you as my brother. Have an amazing birthday!"
"To the best brother in the world, thank you for always being there for me and for being such an important part of my life. I am so lucky to have you as my brother. Have a fantastic birthday!"
"Happy birthday to my amazing brother who has always been a rock for our family. You are the best brother anyone could ask for and I am so grateful to have you in my life. Have a wonderful day!"
"Wishing a very happy birthday to the best brother in the world. You are truly one of a kind and I am so lucky to have you as my brother. Have an amazing birthday!"
"On your birthday, I want to let you know that you are loved, appreciated, and admired more than you could ever imagine. You are the best brother in the world and I am so grateful to have you as my brother. Happy birthday!"
Wishing a Wonderful Birthday to My Dear Brother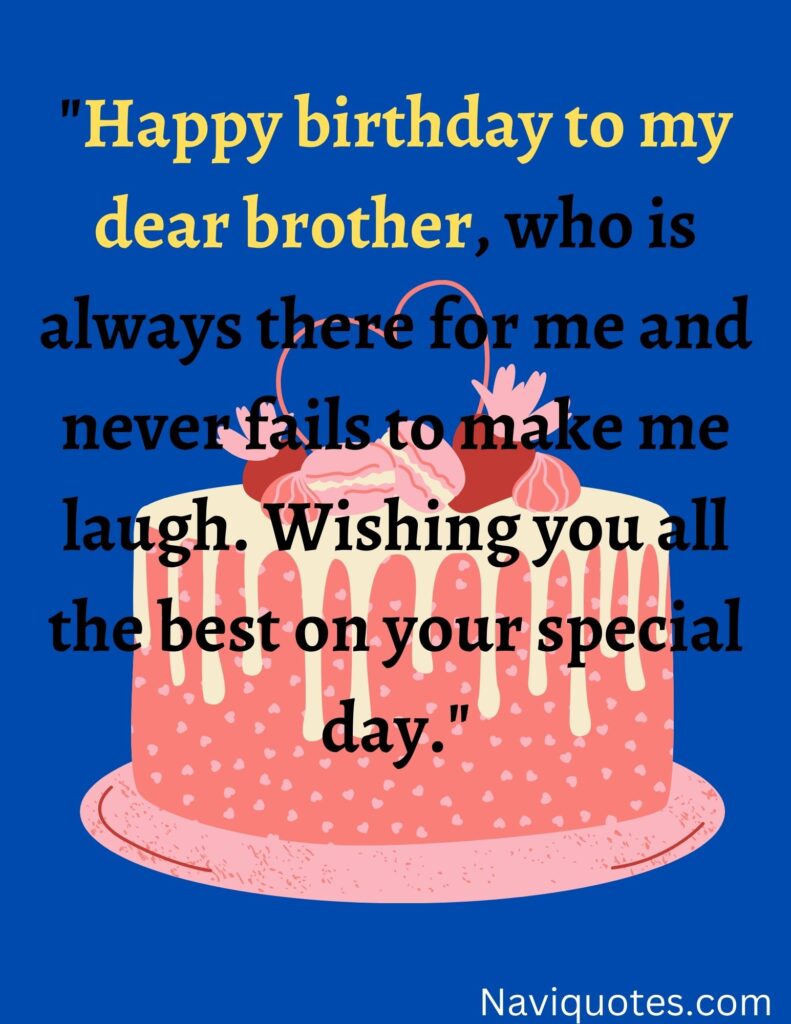 "Happy birthday to my dear brother, who is always there for me and never fails to make me laugh. Wishing you all the best on your special day."
"To my dear brother, may your birthday be filled with love, laughter, and all of your favorite things. You are truly one of a kind and I am so grateful to have you in my life."
"Dear brother, on your birthday I want to take a moment to tell you how much you mean to me. You are a constant source of support and encouragement, and I am so thankful for everything you do for our family. Have a wonderful birthday!"
"Happy birthday to the best brother in the world! I am so grateful for your guidance, your advice, and your unwavering support. May this year be the best one yet for you, dear brother."
"Today is a special day because it's the day my dear brother was born. Happy birthday, bro! I hope your day is filled with love, laughter, and all of your favorite things."
"To my dear brother, on your birthday I want to thank you for being such an important part of my life. You have always been there for me, and I am so grateful for your love and support. Have a wonderful birthday, and may all of your dreams come true."
"Dear brother, as you celebrate your birthday, I want to let you know how much I admire and respect you. You are an amazing person, and I am so proud to call you my brother. Wishing you a happy and joyful birthday!"
"Happy birthday to my dear brother, who is always there for me and never fails to make me laugh. I am so grateful to have you in my life, and I wish you all the best on your special day."
"To my dear brother, on your birthday I want to let you know how much you mean to me. You are my confidant, my partner in crime, and my best friend. May your birthday be filled with love, joy, and all of your favorite things."
"Happy birthday, dear brother! You are an amazing person, and I am so lucky to have you in my life. May your birthday be filled with love, laughter, and all of your favorite things. Here's to another year of making memories together."