30 Best Darren Hardy Quotes on Success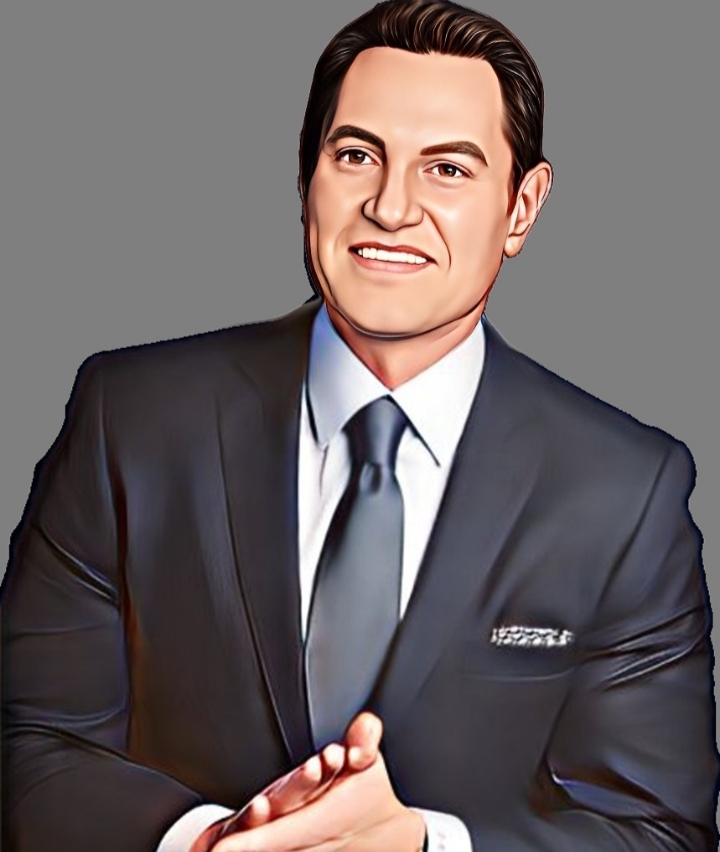 Dareen Hardy is a former publisher, author, speaker, and advisor.
He wrote several books which include The Entrepreneur Roller Coaster, Living Your Best Year Ever, and The Compound Effect. He is a New York Times best-selling author.
Let's discuss his famous quotes on life, business, and Success.
"Have you ever been bitten by an elephant? How about mosquitos? It's the little things in life that will bite you." – Darren Hardy
"The ultimate measure of a man is not where he stands in moments of comfort and convenience, but where he stands at times of challenge." – Darren Hardy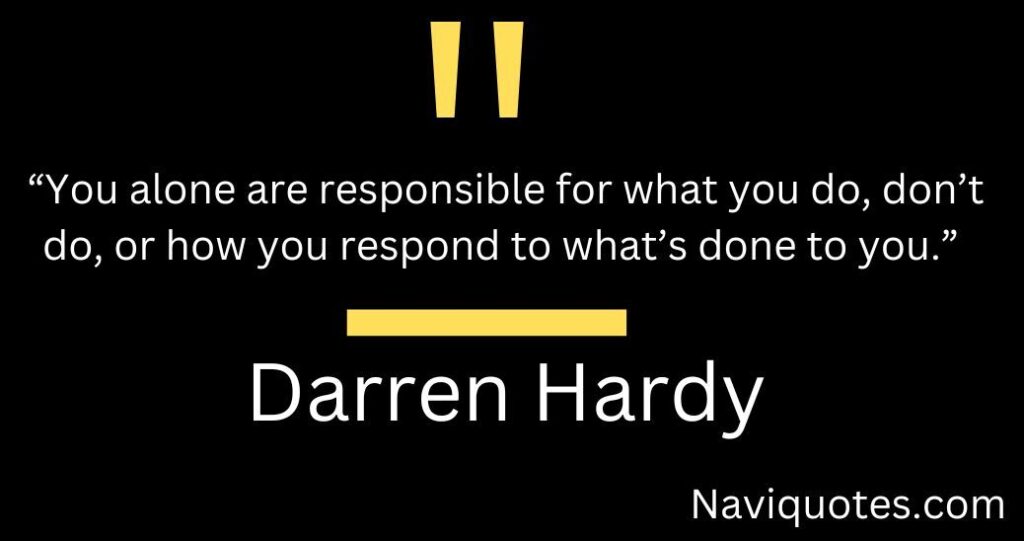 "You alone are responsible for what you do, don't do, or how you respond to what's done to you." – Darren Hardy
"We are all self-made men and women, but only the successful take credit for it." – Darren Hardy
"The magic is doing simple things repeatedly and long enough to ignite the miracle of the Compound Effect." – Darren Hardy
"Everything you need to be great is already inside you. Stop waiting for someone or something to light your fire. YOU have the match." – Darren Hardy
"It doesn't matter how smart you are or aren't, you need to make up in hard work what you lack in experience, skill, intelligence, or innate ability. If your competitor is smarter, more talented, or experienced, you just need to work three or four times as hard. You can still beat them!" – Darren Hardy
"The person who has a clear, compelling, and white-hot burning why will always defeat even the best of the best at doing the how." – Darren Hardy
"If you want to have more, you have to become more. Success is not something you pursue. What you pursue will elude you; it can be like trying to chase butterflies. Success is something you attract by the person you become." — Darren Hardy
"The day you graduate from childhood to adulthood is the day you take full responsibility for your life." – Darren Hardy
"Success means having the courage, the determination, and the will to become the person you believe you were meant to be." – Darren Hardy
"All winners are trackers." – Darren Hardy
Darren Hardy Awesome Quotes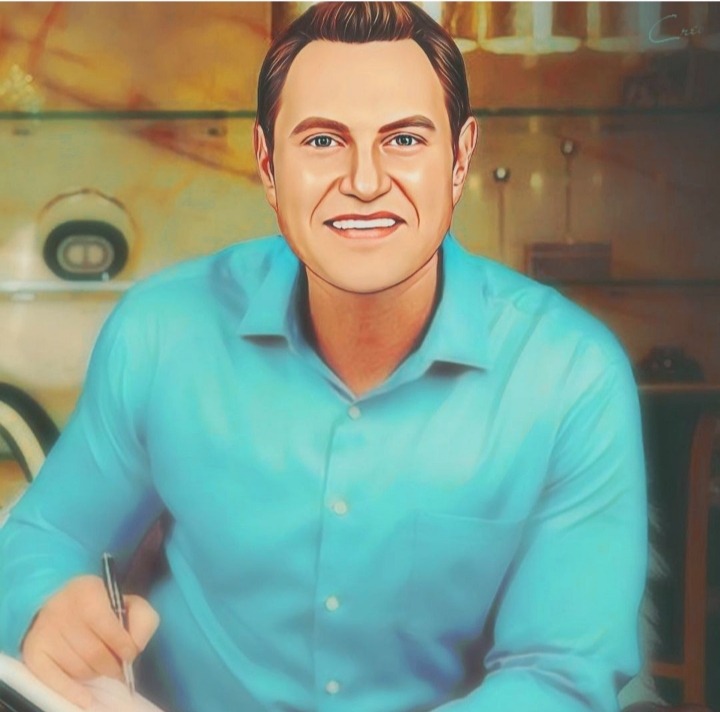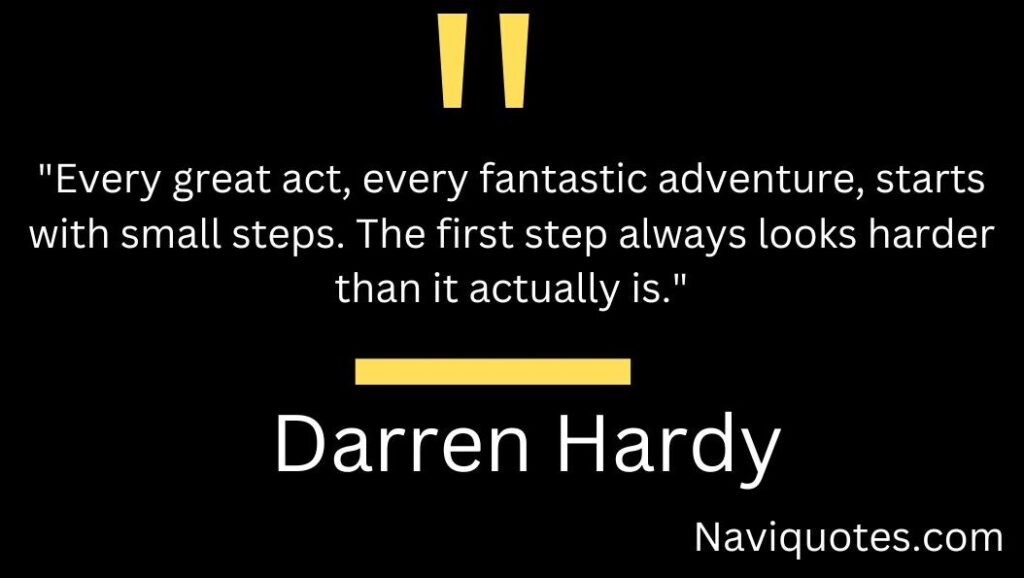 "Every great act, every fantastic adventure, starts with small steps. The first step always looks harder than it actually is." – Darren Hardy
"It's not the big things that add up in the end; it's the hundreds, thousands, or millions of little things that separate the ordinary from the extraordinary." – Darren Hardy
"Some of my greatest motivation, determination and dogged persistence came when I had an enemy to fight." – Darren Hardy
"Your past doesn't define you, it prepares you." – Darren Hardy
"Starting is not most people's problem, staying, continuing and finishing is." – Darren Hardy
"Hang out with those who have a common future, not a common past." – Darren Hardy
"When you define your goals, you give your brain something new to look for and focus on. It's as if you're giving your mind a new set of eyes from which to see all the people, circumstances, conversations, resources, ideas, and creativity surrounding you." – Darren Hardy

"Don't follow your dreams. Chase them down with aggressive pursuit." – Darren Hardy
"Have you ever been bitten by an elephant? How about a mosquito? It's the little things in life that will bite you." — Darren Hardy
"When it comes to breaking old habits and starting new ones, remember to be patient with yourself. You've got to expect it's going to take time and effort before you see lasting results." – Darren Hardy
Interesting Darren Hardy Quotes
"Momentum (Big Mo) is, without doubt, one of the most powerful and enigmatic forces of success." – Darren Hardy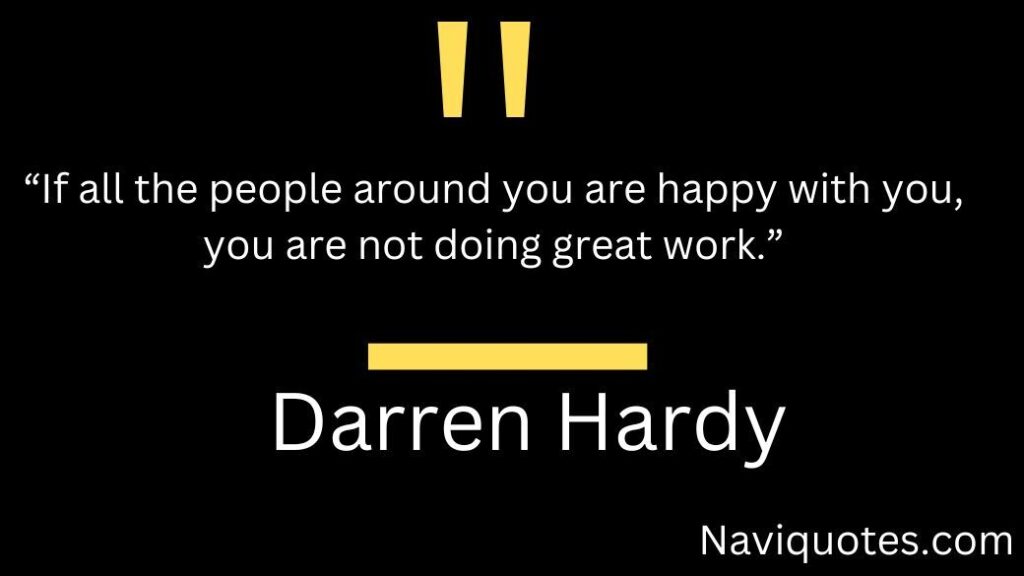 "If all the people around you are happy with you, you are not doing great work." – Darren Hardy
"Once-dominant empires have failed for this very reason. People get to a certain level of success and get too comfortable." – Darren Hardy
"Consistency is the key to achieving and maintaining momentum." – Darren Hardy
"There's nothing wrong with ordinary. I just prefer to shoot for extraordinary." – Darren Hardy
"Choices are at the root of every one of your results. Each choice starts a behavior that over time becomes a habit." – Darren Hardy
"Don't wait another day to start the small disciplines that will lead you in the direction of your goals!" – Darren Hardy
"Tell me what everyone else does, what's the consensus and what's popular, and I will typically do the opposite." – Darren Hardy
Details about Darren Hardy
| | |
| --- | --- |
| Name | Darren Hardy |
| Born | February 26, 1971 |
| Age | 51 year old |
| Height | 6'3″ |
| Country | United States |
| Spouse | Georgia (m. 2001) |
| Employer | SUCCESS Magazine, Former Publisher & CEO |
| Occupation | Writer, CEO Advisor, High-Performance Trainer & Motivational Speaker |
| Website | darrenhardy.com |