60 Cute Kindergarten Graduation Quotes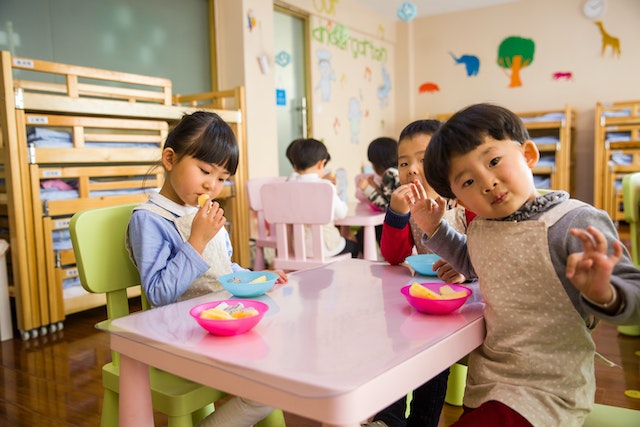 Congratulations to all of the happy graduates at kindergarten! The nursery school has graduated and it is time to celebrate.
Here we've got some fun kindergarten graduation quotes to use at your ceremony and beyond. Get inspired with our resource of reading activities, printables, songs, and more.
Want to appreciate your kids teacher use these teacher appreciation quotes.
Kindergarten Graduation Quotes
"Congratulations, little graduates! You've blossomed into bright stars ready to shine."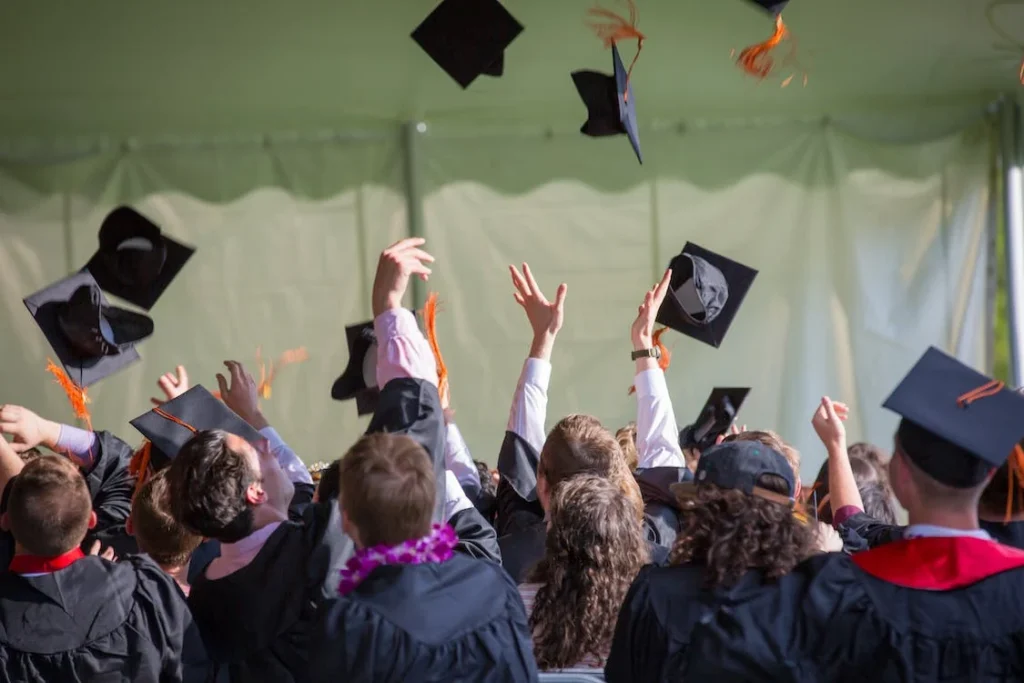 "Today, we celebrate the end of your kindergarten journey and the beginning of endless possibilities."
"Hats off to our incredible kindergarten graduates. You've learned, grown, and made us proud!"
"As you spread your wings and fly beyond kindergarten, remember that learning is a lifelong adventure."
"Dear graduates, you leave footprints of joy and laughter in our hearts. Keep exploring and soaring high!"
"To our kindergarten superstars, you've completed the first chapter of your educational journey. Congratulations!"
"From finger paints to ABCs, you've conquered it all. Graduates, you're ready to conquer the world!"
"Today, we applaud our tiny graduates who have filled our days with smiles, curiosity, and wonder."
"In every step you take, remember the valuable lessons you've learned in kindergarten. Congratulations, graduates!"
"Kindergarten is a foundation of learning, and you've laid a strong one. Best wishes for the future, graduates!"
"Cheers to our amazing kindergarten graduates. May your future be as bright as the sparkle in your eyes."
"Caps off to our remarkable kindergarteners. You've grown in knowledge, kindness, and friendship."
"To our little scholars, today is the beginning of an exciting journey. Congratulations on your graduation!"
"From nap times to story times, you've bloomed into remarkable individuals. Congratulations, kindergarten graduates!"
"Remember the joy of learning, the laughter with friends, and the love of your teachers. Congrats, graduates!"
"We celebrate the end of this chapter with bittersweet emotions. Kindergarten graduates, you'll always hold a special place in our hearts."
"You've built castles of creativity and friendship in kindergarten. Now, it's time to build your dreams. Congratulations!"
"Dear graduates, as you step into new adventures, may you always be guided by your curious minds and compassionate hearts."
"The tassels have turned, marking the end of kindergarten. Congratulations to our bright and brilliant graduates!"
"From "ABC" to "Now I can read," you've come a long way. Congrats on your kindergarten graduation!"
Kindergarten Graduation Captions for Instagram
"Hats off to our little graduates, ready to conquer the world!"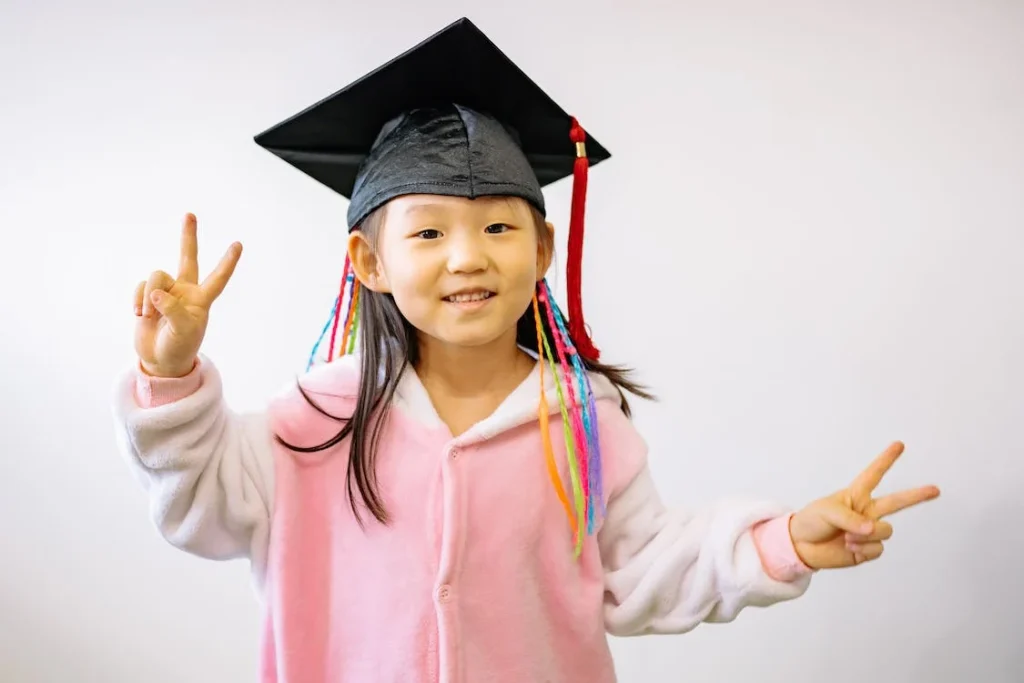 "Celebrating the end of a chapter and the beginning of new adventures. Congratulations, kinder grads!"
"Goodbye ABCs, hello bright futures! Congratulations, kindergarten graduates!"
"From crayons to graduation gowns, our kinder journey is complete. Cheers to the amazing memories!"
"Today, we toss our hats in the air as we bid farewell to kindergarten. Congratulations to the class of [year]!"
"Dream big, reach for the stars, and always remember your colourful kindergarten days. Congrats, graduates!"
"Caps, gowns, and big smiles! Our kindergarten graduates are ready to take on the world."
"It's not a 'goodbye,' it's a 'see you later' as we part ways with kindergarten. Congrats to the graduates!"
"To our little graduates, may your future be as bright as the crayon colours you've explored."
"Kindergarten may be over, but the memories we've made will last a lifetime. Congratulations, graduates!"
"From scribbles to sentences, our kinder graduates have grown into confident learners. We're so proud!"
"Today, we celebrate the end of our first educational milestone. Kindergarten, we did it!"
"Tiny hands, big dreams. Congratulations to our little superheroes on their kindergarten graduation!"
"Time flies when you're having fun! It feels like just yesterday we started kindergarten. Congratulations, graduates!"
"As we close this chapter, we open the doors to endless possibilities. Congratulations, kinder grads!"
"Kindergarten taught us to share, laugh, and love. Now it's time to spread our wings and soar!"
"To the stars of our kindergarten class, may your curiosity continue to guide you on your educational journey."
"Today, we celebrate our little graduates, who have filled our hearts with joy and pride. Congrats!"
"Kinder graduation: where memories were made, friendships were formed, and dreams began to take shape."
"From learning to tie shoelaces to tying the knots of knowledge, our kinder graduates have come a long way. Congratulations!"
Motivational Kindergarten Graduation Quotes
"Dear graduates, your kindergarten journey is just the beginning of a lifetime of learning. Embrace every opportunity with enthusiasm and curiosity."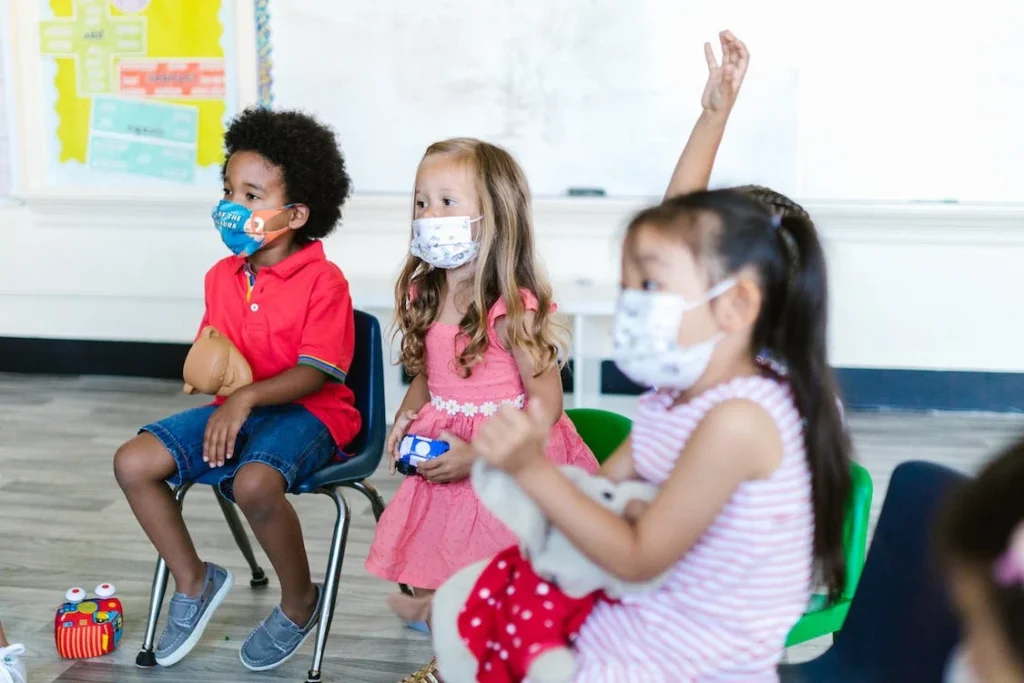 "Congratulations, little graduates! As you move on to new classrooms and new challenges, remember that your potential knows no bounds."
"Kindergarten may be over, but the lessons you've learned will stay with you forever. Believe in yourself and reach for the stars!"
"You've shown incredible determination and resilience during your kindergarten years. Keep that fire burning as you step into the next phase of your education."
"Today, you graduate from kindergarten with a toolbox of skills and a heart full of dreams. Go out there and make them come true!"
"You've grown so much in kindergarten, both academically and personally. Let this be a reminder that you have the strength and ability to overcome any challenge that comes your way."
"Kindergarten graduation is not just an end; it's a new beginning. Believe in yourself, work hard, and always strive for greatness."
"Celebrate this milestone as a testament to your dedication and perseverance. You've proven that you have what it takes to succeed. Congratulations, graduates!"
"In kindergarten, you've discovered your unique talents and strengths. Carry that self-belief with you as you embark on new educational adventures."
"Today, we applaud your achievements and celebrate the growth you've shown in kindergarten. Remember that the sky is the limit, and you can achieve anything you set your mind to."
"Kindergarten taught you never to be afraid to ask questions, to be curious, and to embrace challenges. Carry those qualities with you as you continue to learn and grow."
"Your kindergarten graduation marks the end of one chapter and the start of another. Embrace the unknown with courage, confidence, and a thirst for knowledge."
"As you leave the colorful world of kindergarten, remember to always find joy in learning and to approach each day with a positive attitude."
"Kindergarten has prepared you for a lifetime of discovery and learning. Approach each new experience with an open mind and a willingness to embrace growth."
"Graduation is a milestone that showcases your determination and hard work. Let it be a reminder that you are capable of achieving greatness in all aspects of life."
"Kindergarten has laid the foundation for a bright future. Believe in yourself, set goals, and chase your dreams with unwavering passion."
"Today, we celebrate your kindergarten graduation and the incredible potential that lies within each of you. Trust in your abilities and let your light shine."
"In the journey of education, kindergarten is the first step. Remember the lessons you've learned and let them guide you towards a lifetime of success."
"Your kindergarten graduation is proof that you have what it takes to thrive in the world of learning. Be bold, be curious, and never stop growing."
"Kindergarten has taught you the importance of perseverance and resilience. Carry those qualities with you as you embrace the challenges and triumphs of the future."